12 Jan

INTIMATE CLOSING SHOW WITH LIVE DEMO & PRINT SIGNING

My solo show, Intimate, at by the Printspace, came to a close on Friday at their Hoxton gallery.  I decided we needed an event

The gallery was packed with a wonderful crowd who listened to me discuss my materials and processes implemented in the exhibited large scaled works.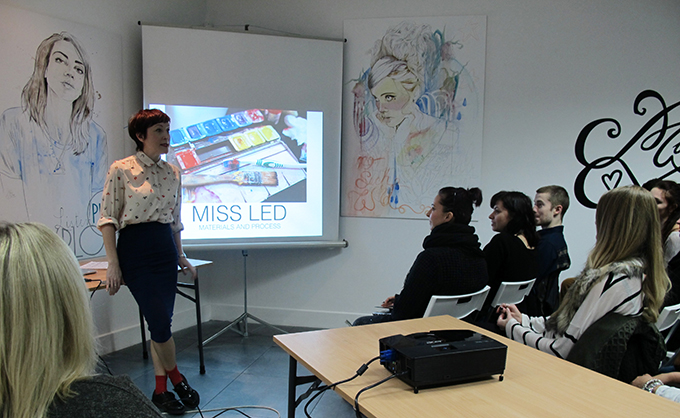 Following quickly on I presented a live demonstration using my mixed media tools, disclosing tips on how I worked.
 After a fun Q&A session I signed prints previously purchased online and at the evenings event.
Over 90% of those RSVP'd attended the event, making it a resounding success.  Thanks to everyone who came along!
I'm very proud of our gift bags which were handed out to the first 50 attenddees.
Thank you to Liquitex Art Materials for providing the mini acrylic sprays, and paint pens.
These accompanied a Miss Led mini giclee print and my 16 page promo book!
Another huge thanks to the Printspace for their support and sponsorship with the, Intimate, show over the last few months.