03 Mar

✨ Portrait Drawing Pre Order & Original Art Giveaway ✨
The first of two books in the Pocket Art Series published with Rockport is now available for Pre Order!
This neatly sized drawing companion is as beautiful as it is informative. It's filled with tips, tricks and tonnes of tutorials that I've developed as an artist and taught to students over the last 16years.
I've also selected my favourite portrait drawings from the last 10 years as examples of what you can achieve! ✨
♣️ Thank you to the team at Rockport for making this book a reality ♣️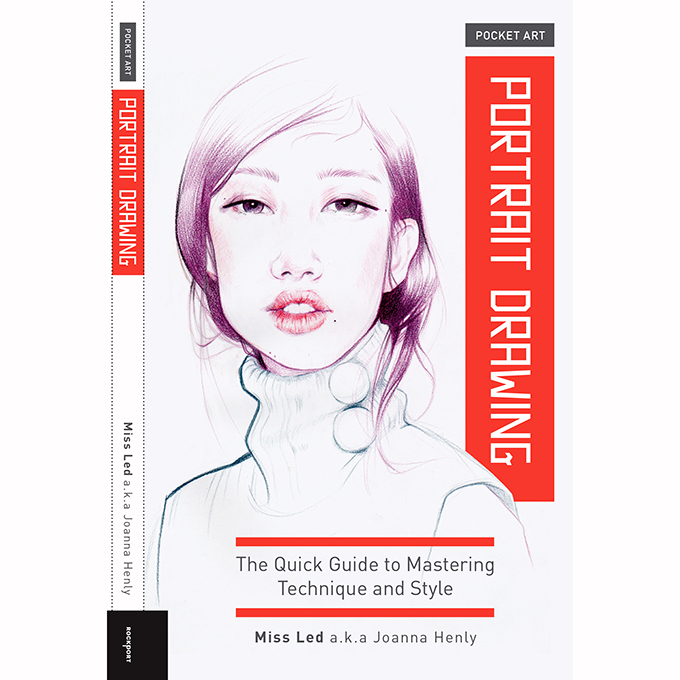 Publishers Notes
This lively, graphic approach to explaining concepts will have you looking and learning with step by step illustrations and expert tips straight from London-based artist, Miss Led, aka Joanna Henly.
This compact 112-page book is just right for carrying in a backpack or pocket for when you're learning on the go.
Henly begins by guiding you through your initial Set Up, then moves on to "Understanding the Face". She takes you through every detail of capturing facial features, expressions and character, and mastering the rendering of hair and skin tones.
Her exercises demonstrate and reinforce everything you need to learn about portrait drawing
✨Original Art GIVEAWAY✨
Special Bonus Images & Exercise
Original Cover Art Work for One Lucky Winner
The first 50 people who can email proof-of-purchase to hello@missled.co.uk will receive a special digital bonus section including an exercise and images from the first book edit. Not to be released.
Out of the 50, one lucky winner win the original drawing that graces the front cover!
The winner will be picked by random and announced on Friday 10th March